Waterfront
Candlewood Shores offers its' homeowners a beautiful private white sandy beach, boating, playground facilities, a baseball field, a basketball court, volleyball court and more, all located on the beautiful shores of Candlewood Lake. Many families believe that the Candlewood Shores beach is one of the prettiest and well-maintained beaches on Candlewood Lake. The beach is open year round and lifeguards are on duty from Memorial Day through Labor Day. All lifeguards are certified. (See below for lifeguard coverage schedule)
Candlewood Shores offers boat moorings for a limited number of residents with boats. A boat ramp and dock is available for use by all residents to launch their boats, jet ski's and kayaks.  Keys can be purchased from the Candlewood Shores office for use of the ramp. Parking is available for cars and trailers at the ball field parking area. Parking and entrance to the beach and recreation area is available to residents only and beach passes and parking tags are required.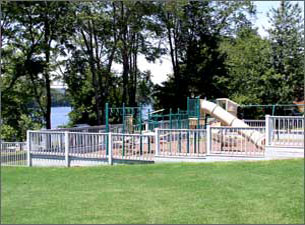 Candlewood Shores offers a variety of planned activities at the beach and ball field area for all residents. Some of these include concerts, movies, holiday events, semi-annual tag sale, and the annual picnic.
Candlewood Shores Beach is a private beach serving the residents of Candlewood Shores.
Lifeguard on Duty Weekends only starting Memorial Day to June 14th from 11:00 am to 6:00 pm.  June 15th – Labor Day on duty daily from 11:00 am – 6:00 pm.
No Trespassing (Per CT. statutes sec 53A – 110A)
Beach Pass and Parking Pass required. (Free for residents)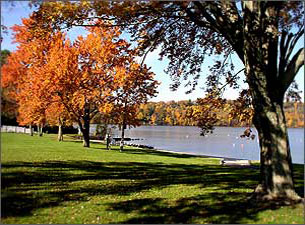 Open Daily from 7:00 am to 9:00 pm
LifeGuard on Duty from 11:00 am to 6:00 pm (Until Labor Day weekend)
Seasonal Starting Dates Vary.
Security Guards on duty patrolling the Shores property from Memorial Day through Labor Day and for special events (varied schedules) checking parking areas, recreation areas, check points on property, beach, all roads, events, etc.
No Trespassing (Per CT. statutes sec 53A - 110A)
No Consuming Alcoholic Beverages
No Ball or Frisbee Playing
No Picnicking
No Dogs Allowed
No Bike Riding or Vehicles permitted in beach area
CSTD pin is required to enter beach area, 3 pins per household are issued