About
Candlewood Shores is located on Candlewood Lake in Brookfield, Connecticut and was developed in 1948 by Ralph and Raymond Reynolds of Danbury as a private community for summer recreation. In 1963, a Homeowners Association was formed. Candlewood Shores Estates then purchased the community, and the development began.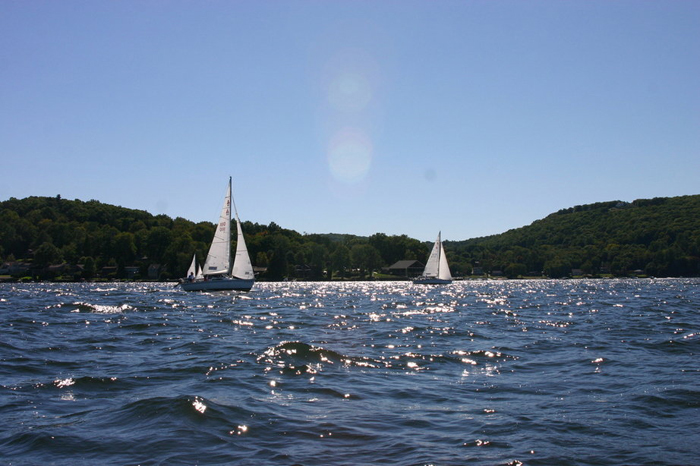 In 1982 the community met and voted to create a Tax District according to the State Statues. The first focus of the Candlewood Shores Tax District was to acquire control of the community assets: the beach, the ball field, roads and the water system. The only way to achieve this goal was to own the property.
On August 2, 1986, the Tax District purchased the community from Candlewood Shores Estates. A portion of revenue from the annual tax and water bill was used to pay off the debt incurred to obtain the funds for the purchase. The debt was totally repaid in 2002. The tax revenue received from the Candlewood Shores residents pays for the day to day running of the Tax District and Water Company. (See Services and Water Company tabs for further information and services provided)
All financial decisions concerning income and expenditures are voted for by the residents at the annual meeting conducted in April or May. Public comments by letter or at the monthly board meeting (always the third Wednesday of the month) are always welcome. Board meeting minutes are published after each meeting and posted in the office.
Please click the link below to enjoy an article written in the New York Times about the town of Brookfield with mention of Candlewood Shores.
https://www.google.com/amp/s/mobile.nytimes.com/2017/08/02/realestate/brookfield-conn-lakeside-homes-good-schools-and-soon-a-town-center.amp.html